Faculty of Earth and Energy Technology
Bachelor of Geological Engineering
About Bachelor of Geological Engineering
Geological Engineering Study Program is one of the Study Programs at the Faculty of Earth and Energy Technology which was established in 1980. The establishment of this Study Program was motivated by the large number of foreign experts in 1978 who worked for foreign oil companies in Indonesia, so it was felt necessary to carry out Indonesianization in Indonesia. these foreign companies. The establishment of this program was sponsored by a consortium of more than 40 oil companies under the coordination of PERTAMINA.
The Geological Engineering Study Program was first established with the Petroleum Engineering Study Program based on a joint charter between PERTAMINA and Trisakti University on July 7, 1979, and began operating in 1980/1981 under one department, namely Energy Engineering, which is part of the Faculty of Engineering.
Read More
Message from the Head of Study Program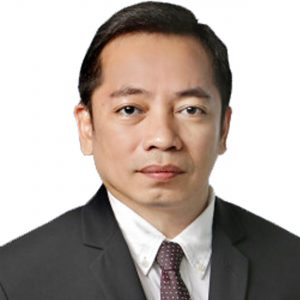 Dr. Suherman Dwi Nuryana, S.T., M.T.
Welcome to the USAKTI Geological Engineering Study Program page
Assalamualaykum Wr Wb
USAKTI's Geological Engineering Study Program is the oldest Geological Engineering Study Program in Jakarta. Founded by a consortium of 40 Oil Companies, in 1980, with the noble goal of nationalizing experts in Oil Companies, Using the 2019 Curriculum, which is based on Outcomes Based Education (Graduates Achievement), with a Graduate Profile becoming "Bachelor of Geological Engineering who masters Geological Exploration Engineering and Geology of Environmental Management, as well as being able to work, have a career and develop themselves in government agencies and industries related to the field of geology", is our determination to meet the needs of society and industry at this time.
Read More
Partnership