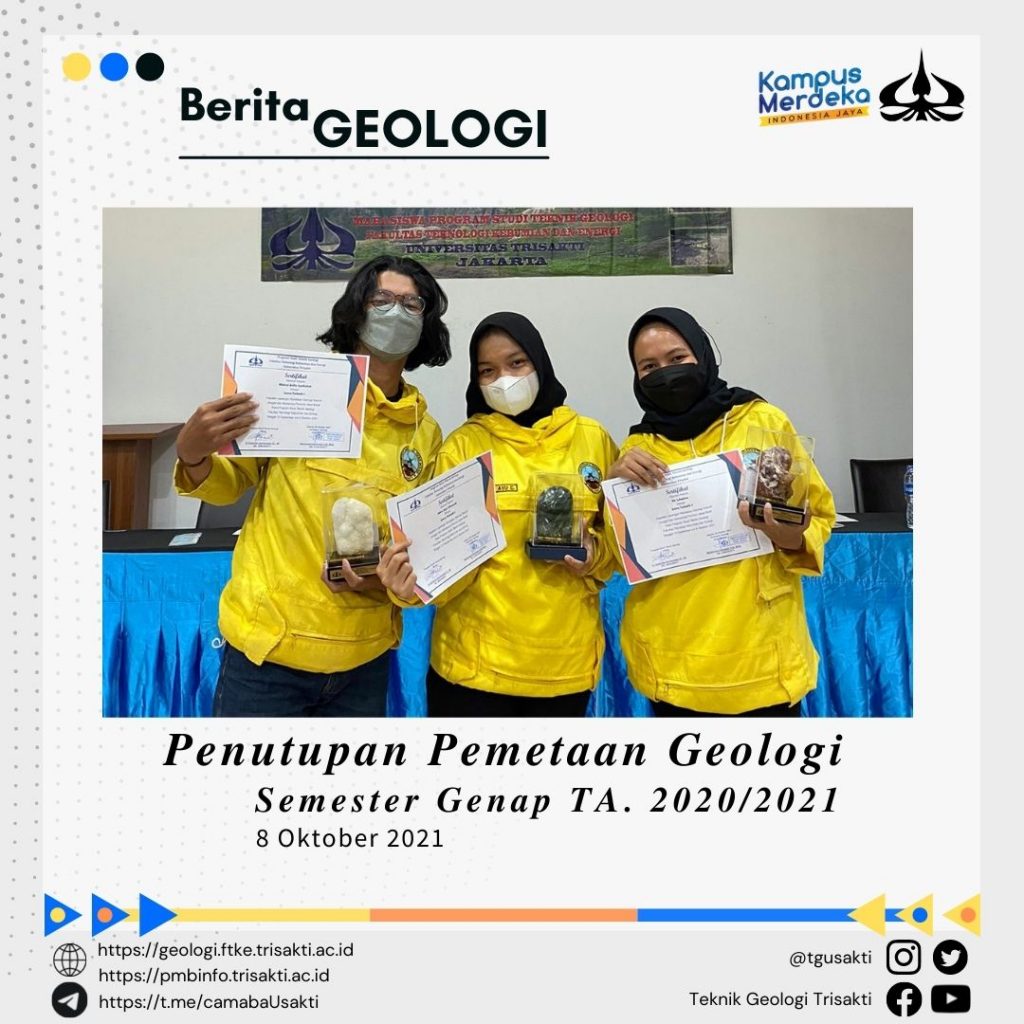 Saturday, 09 October 2021
Closing of Geological Mapping Even Semester 2020/2021 Academic Year
The Closing Ceremony of Geological Mapping for Even Semester FY has been held. 2020/2021 at Olè Suites Hotel, Sentul, Bogor on Friday 8 October 2021.
The closing ceremony was opened with remarks from the Geological Mapping Coordinator, Mr. M. Apriniyadi S.Si., M.Sc., then continued by Mr. Dr. Suheman Dwi Nuryana, S.T., M.T., as the Head of Geological Engineering Study Program, and also by the Dean of FTKE, Dr. Ir. Muhammad Burhannudinnur, M.Sc, IPM. The event was also attended by 7 field supervisors and 38 mapping participants. Geological mapping locations are spread over several administrative areas of Bogor Regency, including Sentul/Babakan Madang, Mt. Putri/Tajur, Dayeuh/Jonggol, Cariu, Sukamakmur, Hanjawar and Tanjungsari. This Geological Mapping has a goal so that geology students are able to do a good mapping in accordance with the geological rules that have been obtained in lectures. After the examination of the geological mapping results from each participant, the 3 students with the highest scores became the BEST for Mapping in this period, as follows.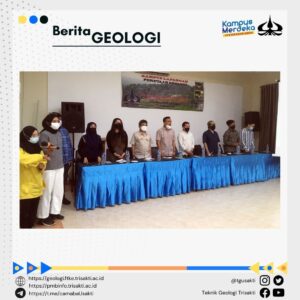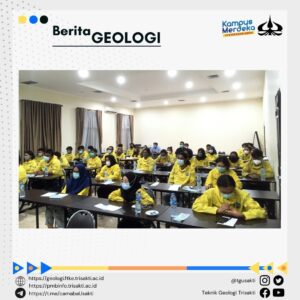 BEST 1: Khoirul Arifin Syaifullah
BEST 2: Sekar Ayu Citrowati
BEST 3: Siti Juhaima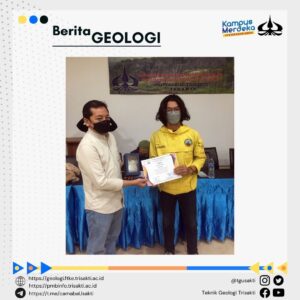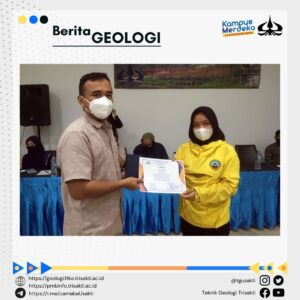 event ended with giving impressions and messages from students then reading the closing prayer, finally enjoying the closing dinner together.
This field activity was carried out in accordance with the recommendations of the Trisakti University TCCC (Trisakti Covid19 Crisis Center) in implementing health protocols during the Covid 19 Pandemic. Congratulations to 38 participants for successfully completing all these mapping activities and returning in good health. Stay safe and stay healthy, FOR THE BEST YOU CAN SAY!!