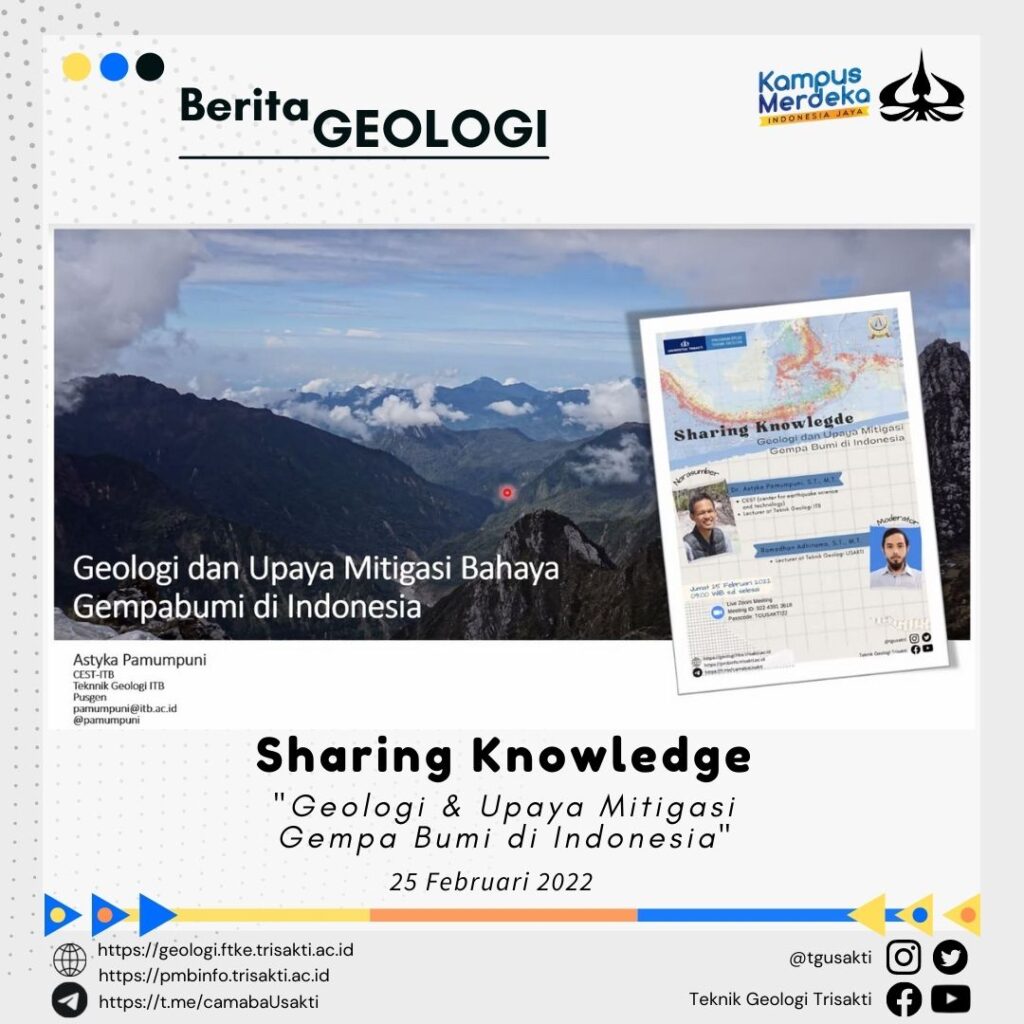 Sharing Knowledge "Geology and Earthquake Hazard Mitigation Efforts in Indonesia"
As a resident who lives in an active tectonic area, Indonesia, understanding the potential for disasters (hazards), potential physical, social, economic and environmental losses in disaster-prone areas (vulnerability) is very important. To explore more deeply the seismic potential and the research that has been carried out related to efforts to mitigate the potential for earthquakes in Indonesia, the Usakti Geological Engineering Study Program held a Knowledge Sharing which presented Dr. Astyka Pamumpuni, S.T., M.T., as a practitioner from CEST (Centre for Earthquake Science and Technology) as well as a teaching staff at Geological Engineering ITB. Acting as moderator at this event was Ramadhan Adhitama, S.T., M.Sc., who is a lecturer in Geological Engineering at Trisakti University from KMK Geodynamics. This interactive event took place on Friday, February 25, 2022, with a total of 43 participants, consisting of lecturer staff, students, and general participants from outside Trisakti. Also present at this event, Mr. Dr. Suherman D.N., S.T., M.T., as the Head of the USAKTI TG Study Program who gave a speech and opened the Knowledge Sharing event #1.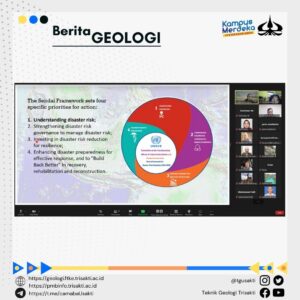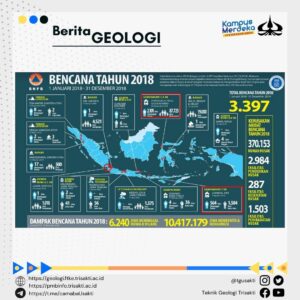 Earthquake Geological Research consists of mapping of surface active faults (remote sensing/geomorphology), mapping of shallow subsurface faults (GPR, Geoelectric, etc.) and mapping of deep subsurface faults (Reflection Seismic, Tomography, etc.). Determination of fault age (dating), seismic history, and Seismic Hazard-Seismic Risk analysis.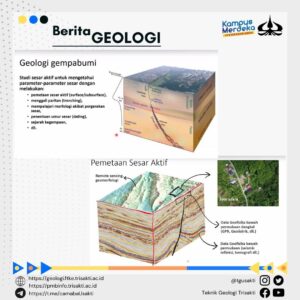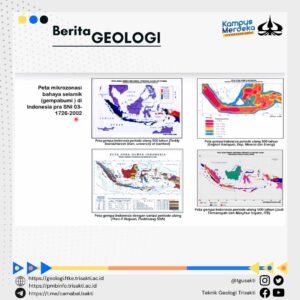 "Hazards are made in Nature, Disasters are made in Society". By understanding the dynamics of the earth's movement and mitigating the potential disasters caused, living in harmony in disaster-prone areas may very well become a necessity.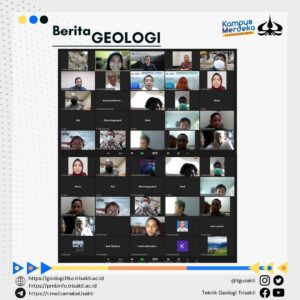 Here's the youtube link for the full recording of the activity: